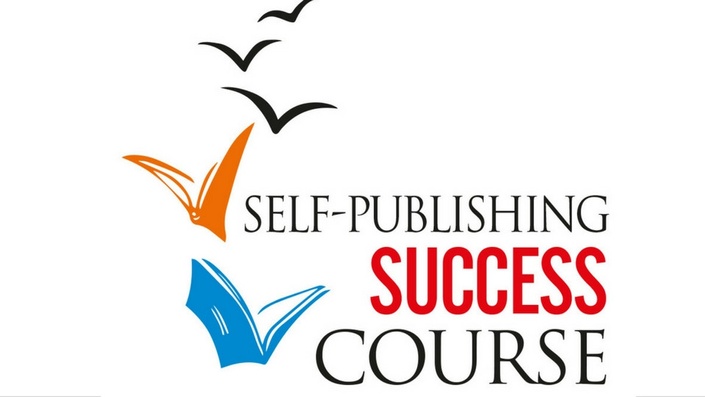 Self-Publishing Success
How to successfully self-publish ebooks, print books and audiobooks
There are thousands of new books being published every day, but many self-published books quickly sink to the bottom of the pile.
Many authors are frustrated because there are so many options for self-publishing, and they don't know which one to choose or what will be best for their book.
Some spend thousands of dollars to publish and end up broken-hearted with the result.

But it doesn't have to be this way.
Do you want to successfully self-publish?

I've spent the last seven years self-publishing fiction and non-fiction books and in 2011, I left my day job to become a full-time author entrepreneur. I've made lots of mistakes along the way, but through the process of self-publishing 17 books, I've learned the most effective way to publish and market your books.
In this course, I'll share everything with you.
Your Instructor
I'm Joanna Penn, New York Times and USA Today bestselling author of thrillers as J.F.Penn, as well as bestselling non-fiction for authors.
I'm also an entrepreneur, earning a six figure income from my writing through book sales in multiple formats on multiple stores, selling in 68 countries and four languages.
I'm an independent (indie) author, choosing to work with other creative professionals and go direct to my readers.

You don't need a publisher in this digital age to sell your books to a global market, you just need the right information to learn how to do it yourself.
Is the Successful Self-Publishing Course for you?

The course is designed for the following people:
New authors who want to self-publish


Authors who have tried self-publishing but aren't getting the results they want
Traditionally published authors who want to learn how to self-publish their back-list
It goes through everything you need to self-publish your books in ebook, print and audiobook format, and it's the exact process I follow for all my own books.
What will you discover inside the course?

The Self-Publishing Success course is built as a step by step guide to self-publishing your book and then taking that further into actually making sales.
There are videos for every lesson as well as downloadable audio, PDF slides so you can learn at your own pace and in your preferred format. It contains:
How to self-publish ebooks: The prerequisites to have in place before publishing, how to decide on categories and keywords by using Amazon as a search engine, decisions on pricing and exclusivity plus the complications of illustrations and images. Behind the scenes of publishing on Amazon KDP, Kobo Writing Life and Draft2Digital. Plus why Amazon Author Central is important, how to create multi-country Amazon redirection links, the costs of self-publishing and considerations on piracy.
How to self-publish print books: Why print is important, how print on demand works, formatting for print, cover design, the various print on demand companies and ISBNs. Behind the scenes of my own Createspace account as well as comparisons to Ingram Spark. Plus, what will impact the price of your book and how to choose a self-publishing company if you want a print publishing partner, including questions to ask to avoid being ripped off, and costs of self-publishing in print.
How to self-publish audio books: The expansion of the audiobook market and your choices for narration, production and distribution. How ACX works and your other choices if you can't use ACX, whether to narrate yourself or work with a narrator and my own tips from doing both, the costs of an audiobook and how to market your audiobooks.
Plus, how to market fiction and non-fiction books
Once you've self-published, it's time to sell and market your books. I share what has worked for me for both fiction and non-fiction.

Marketing principles and prerequisites: The strategies that don't change even when the tools and technology do. The AIDA funnel, attraction vs. interruption marketing, why PR is less important than a clickable link for book sales, authenticity, generosity, social karma and co-opetition. Plus, discoverability, author branding and genre, pseudonyms, critical book-related metadata, how to get book reviews and social proof, owning your own hub/website and your own email list and the fundamentals of content marketing.
How to market fiction: Why marketing fiction is different to marketing non-fiction, author branding, how to get attention with fiction including writing a series, content marketing specifically for fiction, and ideas for blogging, video, book trailers and podcasting, images, social media and paid promotion. Plus pre-orders, using a street team and how to launch.
How to market non-fiction and build your author platform: Why non-fiction is easier to market, how to use Amazon as a search engine, using your book as a funnel to higher priced products, building a business model around a blog, using a series with non-fiction, blogging and guest blogging, podcasting and audio, video and image marketing, social media, co-opetition ideas, paid promotion and advertising, plus how to keep an audience engaged, encouraging action and launching.
How to make money from books: A closer look at the intellectual property rights, how traditional publishing has changed and what we can achieve as indies, plus a whole lot of ideas on making money with books including writing books that people want by genre and by search, writing series, varying length and price, selling on multiple stores, selling to the global market, publishing in multiple formats as well as deciding on your business model and developing a funnel.
"Right now, self-publishing is a wide open opportunity for writers. But it's a confusing and increasingly competitive field. Joanna Penn is one of the guides I rely on to help me navigate the maze, make better marketing decisions, and sell more books."
- Mark McGuinness, Coach and author of Resilience: Facing Down Rejection and Criticism on the Road to Success

Do you want to self-publish successfully?

This course contains everything that I have learned about self-publishing, all wrapped up in a step by step guide that will help you shortcut the journey and avoid the mistakes I have made along the way.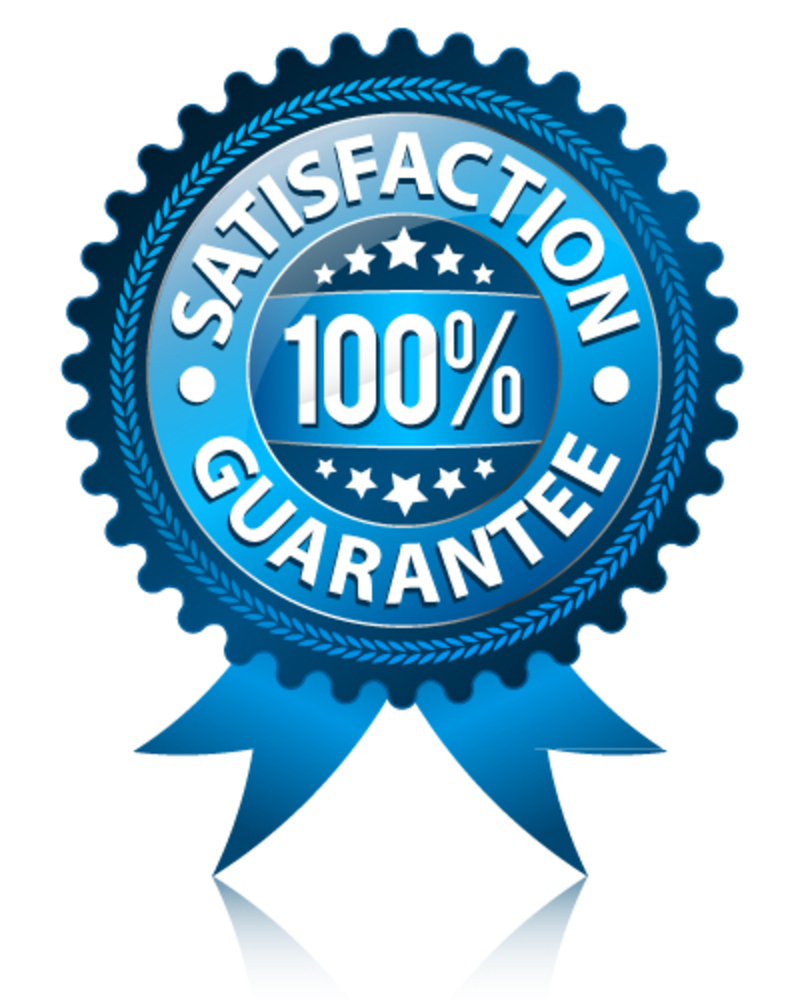 If you would like to join me, there is zero risk and a 30 day money back guarantee.
I want to make sure that the Self-Publishing Success course is right for you. So if you sign up, you have 30 days to test drive it and if it's not the right fit, just email me and I'll give you a full refund. No questions asked.
If you'd like to join the course, there are two payment options. You can pay in full upfront for US$297 or you can pay in 6 monthly instalments of US$50. Just scroll down and Enroll now.

As soon as you join, you will have lifetime access to the course materials, including everything added in the future.
If you have any questions about the course, please email: [email protected]
Frequently Asked Questions
When does the course start and finish?
The course starts as soon as you enroll. It is a completely self-paced online course - you decide when you start and when you finish. There are six hours of material as part of the course, but you can space that out over several weeks or binge it in one weekend, if that's your thing!
How long do I have access to the course?
After enrolling, you have unlimited access to this course for as long as you like - across any and all devices you own. You can also download the materials to your own computer so you can keep them offline.
What if I am unhappy with the course?
I would never want you to be unhappy! If you are unsatisfied with your purchase, contact me in the first 30 days and I'll give you a full refund. Just email:
[email protected]
What's the difference between Self-Publishing Success and the Creative Freedom Course?
The Self-Publishing Success course focuses on the specific tasks of how to self-publish ebooks, print and audiobooks as well as how to market fiction and non-fiction. It is designed for those authors just starting out in self-publishing. The Creative Freedom course is the next level of training. It takes you through everything you need to make a full-time living with your writing, including strategy and planning, growing and managing a team as well as scaling your business, financial and tax aspects plus the psychology of being a writer. If you want to check out Creative Freedom AFTER completing Self-Publishing Success, you will get a coupon code within the course. You can check out Creative Freedom at: http://www.CreativeFreedomCourse.com
How does Self-Publishing Success differ from Nick Stephenson's Your First 10K Readers course?
Nick's course is focused on marketing books, but doesn't cover how to actually self-publish ebooks, print books or audiobooks in the first place.
This course is closed for enrollment.