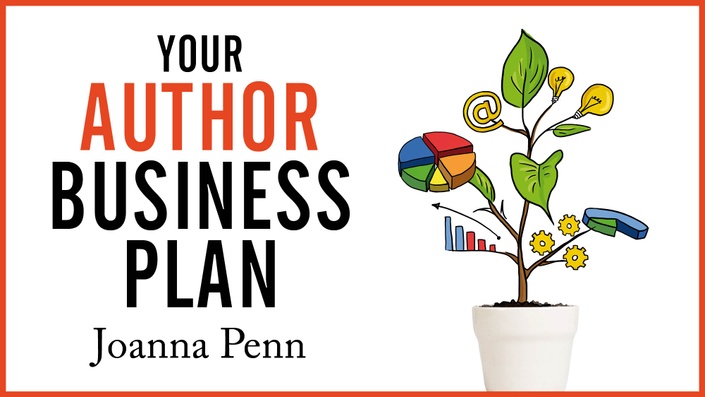 Your Author Business Plan
Are you ready to take your author career to the next level?
A business plan is a roadmap that will take you from where you are to where you want to be.

I'm Joanna Penn and in 2008, I created a business plan that led to the multi-six-figure creative business I run today. Of course, things have changed over time and there have been many updates and iterations to the plan, but it has guided me over more than a decade in the writing and publishing industry.
In this mini-course, you will discover:
Why you need a business plan if you want to turn your writing into a long-term career
The elements of an effective business plan — for both fiction and non-fiction writers
The questions you need to answer to discover what lies behind the plan
How to turn that plan into action so you can move forward in your author career
Includes a template business plan for you to fill in, a consolidated question list, and a template Asset Master List for keeping track of your books.
[Don't worry! This is not a spreadsheet-tastic course! This is a creative business plan process and you can work through the material using any medium you like. No need to create a linear plan.]
Your Instructor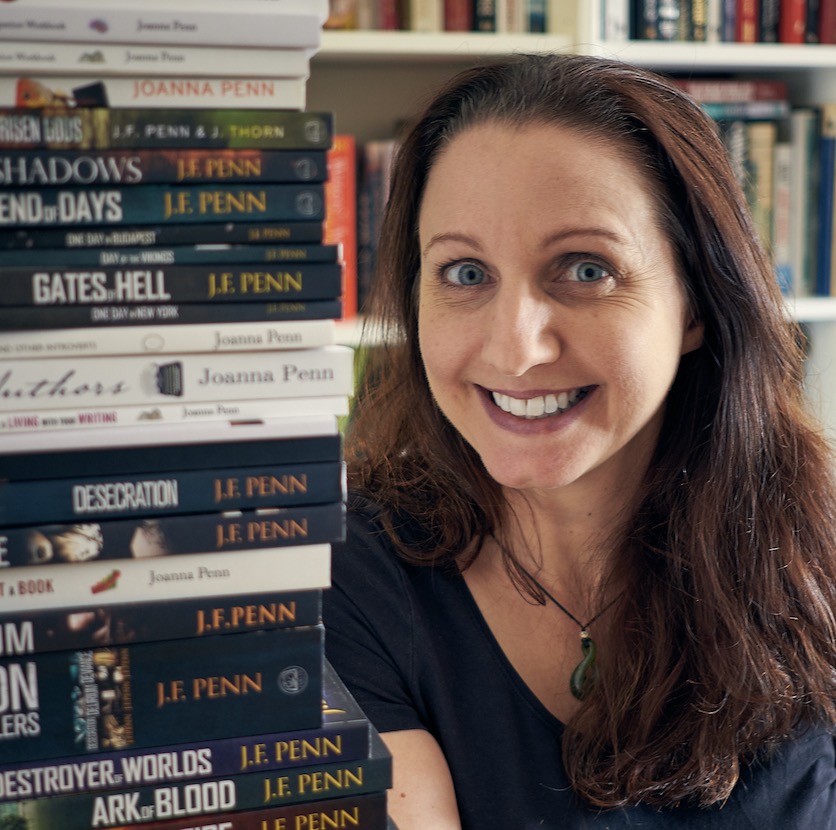 Joanna Penn is an award-nominated, New York Times and USA Today bestselling author of thrillers, dark fantasy, and crime under J.F.Penn. She also writes bestselling non-fiction for authors, podcasts weekly at The Creative Penn and she's an award-winning creative entrepreneur.
Course Curriculum
Welcome
Available in days
days after you enroll
1. Business Plan: Business summary and brand
Available in days
days after you enroll
2. Business Plan: Production
Available in days
days after you enroll


""It has been such a good course! I have done many business plans before but never specifically for my author business. As I am working on my 3rd book now, it's time to think of it as a business and so this course is really helpful! The course has just the right amount of information, not overwhelming and yet covers a good ground of all the things need to be considered. Thank you Joanna!" Sze Wing Vetault
"I am a new author and I love your course!! You answered so many questions that I had thought of and many that never crossed my mind. You are a down to earth instructor who possesses the ability to layout the facts, remind your students throughout the course that this course is interchangeable with their desires and wishes. Thanks for the knowledge and direction. I would recommend this course to all new authors. Thank you." KaCinderly Baker

"Thank you for a mind-blowing course! I have been a writer for a while and done some business plans but this is the first time I really felt I got an overview of all the essentials, thanks to using Power Point and making it so visual." Siw Cathrine Christiansen

"Thanks for this awesome course! I have been writing and selling books for years, but never really sat down to do a proper business plan. Now I have one and I feel much more certain that my goal to become a full-time author in five years' time is actually going to work." Maria Staal

"Thank-you for such awesome course! I was having a difficult time nailing down the business side of things, but now I feel more prepared!" Tiffany D Olson

"The templates alone are worth the price of the course." John A Hoda
"I developed my first business plan two years ago--I wish I'd had this course back then! It would have saved me so much time. But this was great, and I have quite a few things to think about, some new ideas for my website, and some new strategies for being more efficient with my time, resources, and money. Thank you!" Ariele Sieling
"Wow, Joanna!!! This course was WAY MORE than I'd even hoped. An amazing roadmap of how to make your author business work for you and ensure all the moving parts actually move together to create forward motion, rather than having a bit of a car here, a helicopter there, and a penny-farthing bicycle over there! Thank you so much." Clare Sager

"I searched through a ton of free sample author business plans before purchasing this course, and honestly found all of them confusing and overwhelming. Going through this course, I've been able to take it step by step and now have something organized and clear! As always, you explain everything so well in each session that a daunting topic becomes achievable. Thanks! It was well worth the investment." Ashley Holloway
"I was blown away by this course. So much more than I expected, and I think for the first time in my indie career (which is 7 years long so far!), I have a clear view to the future of my business." Jessie C
"The most helpful, no-nonsense, pragmatic, generous and feelgood course out there, and it is so refreshing not to have a one-size-fits-all approach that so many courses and books have where the author tells you 'my method is the only thing'. Joanna really understands that we are all different and helps us to find what will work in our personal journey. Thank you!" Nina Lubbren
"I really enjoyed Joanna's calm way of talking about the topics. I did not feel overwhelmed as I have on other courses. This one worked very well, I have the beginnings of a business plan for my writing career and I valued what she shared. I especially liked the money questions to challenge. Thank you." Caroline McIntosh
Frequently Asked Questions
When does the course start and finish?
The course starts as soon as you purchase it and you can finish it in your own time. It is a completely self-paced online mini course. You decide when you start and when you finish.
How long do I have access to the course?
After enrolling, you have unlimited access to this course - across any and all devices you own – for as long as the course is available. This will be for at least a year after purchase. You can also download all the materials so you can keep a copy.
What if I am unhappy with the course?
I would never want you to be unhappy! If you are unsatisfied with your purchase, please contact me in the first 30 days and I will give you a full refund. Email:
[email protected]
Do I get a discount if I am enrolled in your other courses or if I am a Patreon supporter?
Yes, you get a discount if you are enrolled in any of my other courses, or if you support my podcast on Patreon. You will find the discount codes within the course you are registered for or on your Patreon welcome email. Or please email me to find out:
[email protected]
How long will the course take to go through?
You can play all the videos or listen to the audio in around 3 hours, but you might also want to work through the questions and template business plan in more detail. Blocking out time to focus on how you can leverage the material for your own situation will be helpful.
What if I have more questions around the course?
Do you have courses on other things that might help me?
Yes :) I have other courses available. Just click All Courses on the top right of this page, or go to www.TheCreativePenn.com/learn to see them all.
Why is there sales tax added to the price?
Each country has different legally-required digital sales tax applied to courses. Teachable manage these taxes so they need to add the respective sales tax per region onto the course. Your final price will be determined by the digital sales tax of the country you reside in, but you will see this before you authorize the purchase.
Why is this called a 'mini' course?
Because of the length and the price! I have 2 larger courses - How to Write a Novel and How to Write Non-Fiction. They are much more extensive as the aim is to help you write a book. This business plan course is smaller so you can get through it quickly, so it is priced accordingly.